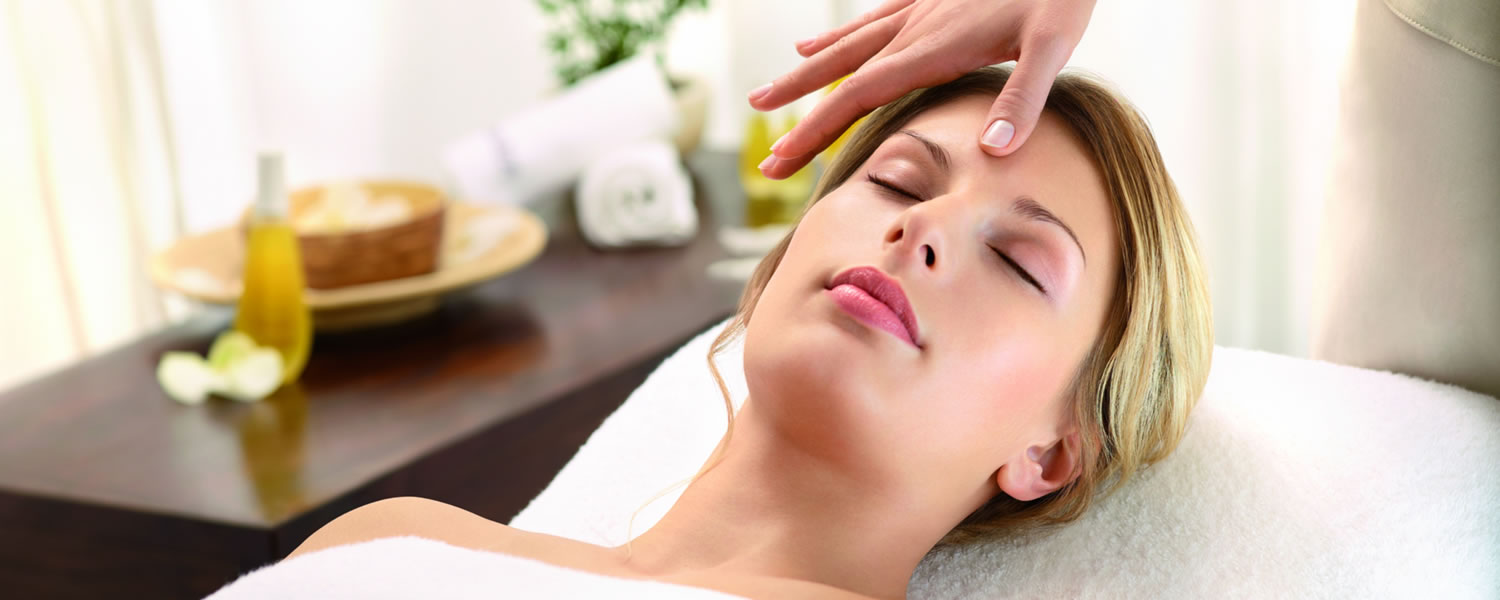 Additional Treatments
Please book any additional treatments in advance to your day as we can not guarantee that there will be availability on arrival.
Spa packages are non transferable and non refundable once booked.
All packages are subject to availability.
Individual treatments booked do not include use of the hydro spa facilities.
As of 1st January 2014, there is a £5.00 supplement charge for reservations made on Bank Holidays, Fridays, Saturdays and Sundays.
Timings
If your treatment is at the beginning of your spa visit, please allow 30 minutes to enter the spa, fill in a medical form and to change before your treatment.
Group Bookings
Please note you must have a designated name to liaise with the spa day coordinator, it is the responsibility of the group organiser to give the correct information about spa day guests' medical history.
Amendments / Cancellations
The following conditions and charges apply for amendments / cancellations to spa sessions, treatments, packages and vouchers:
Spa packages are non transferable and non refundable.
Amendments cannot be made.
Amendments to vouchers prior to expiry date: £5.00 per voucher and will only be re-issued as Monday –Wednesday only .
8hrs notice is required when cancelling treatments to avoid a 50% cancellation fee.
Vouchers are non refundable and non transferable.
Vouchers for spa sessions and packages are valid for 6 months from the date of purchase, vouchers must be used in one transaction.
Please check your voucher for days of validity – e.g. Monday – Wednesday only.
Please have your voucher number available when making your booking.
You will need to bring your voucher with you and exchange it at the Reception on the day of your booking. It is not possible to change the make-up of a package or voucher.
Medical Conditions
In the interest of your health and safety, if you are pregnant, have a known allergy or suffer from a medical condition such as high blood pressure, diabetes or have had cancer within the last 5 years, please consult your doctor. We do not have a resident doctor. Following this advice, your GP needs to notify the spa of his/her approval for you to use the sauna, steam, and Jacuzzi prior to completing your booking or if your medical condition subsequently changes after your booking has been made. We reserve the right to request and view a doctor's letter prior to entering the spa or providing a treatment and, if necessary, to refuse the treatment on medical grounds or ask that you sign a disclaimer.
Accessibility
There are lifts to the Machynys Brasserie restaurant.
There are no hoists in the spa or changing rooms. Our therapy rooms do have hydraulic beds that can be lowered. We would be grateful if you could advise us of any special access requirements.
Restaurant
We ask all guests to change back into your normal day attire for lunch. You may wish to bring two bathers.
Spa day guests will have a choice of a two course lunch from the spa menu (this excludes the Monks Experience).
If the restaurant is full, spa day guests will dine in our private Nicklaus suite.
If you would like family or friends to join you for your meal, please notify reception (NB the restaurant holds a policy that children must be 4 years old to visit the Brasserie.)
Lockers
All lockers are operated with use of a £1.00 coin.
Changing Facilities, Valuables & Lockers
No responsibility can be accepted by Monks Spa for the safety of money or valuables, whether placed in a locker or not. Monks Spa will not be liable for damage, injury or loss caused to our guests or their belongings. Wet swim bags and hair dryers are provided in the changing rooms.
Swimwear & Clothing
Please bring your swimwear and gym attire (trainers). We also advise appropriate spa foot wear for the Hydro Spa area i.e. flip flops (we advise these are worn at all times) You may wish to bring an additional towel, The Robes provided are one size.
We suggest you bring two bathers with you on your spa day as the restaurant has a policy that all customers must be dressed in Day clothes when dinning.
Deposit
A cash £10 deposit will be required at the start of your day as a deposit for the robe and towel.
Smoking, Liquids & Alcohol
Monks Spa is a non-smoking area; however there is an outdoor terrace.
Due to the warmth of the hydro spa and the heat of the steam rooms, we recommend strongly that you drink plenty of fluids during your visit. Water fountains are freely available. We advise against the excessive consumption of alcoholic drinks prior or during your visit to the spa. We reserve the right to refuse admission.
Mobile Phones & Cameras
Out of respect for the privacy of all guests and the restful atmosphere which we are trying to promote, neither mobile phones nor cameras are permitted to be used in the spa.
How to Find Us
Machynys, Llanelli, satellite navigation postcode – SA15 2DG
Machynys Peninsula is easily accessible just 15 minutes from the M4 motorway. If you are travelling east from Carmarthen follow the A48 towards the M4. Exit at junction 48 onto the A4138 towards Llanelli. Go straight over the roundabouts until you reach the McDonalds roundabout. Follow signposts to Machynys, the Golf club entrance is situated on left at the third roundabout.
If you are travelling west from Cardiff exit at junction 47 of the M4, follow the A483 towards Swansea, then at the first roundabout turn right and take A484 to Llanelli. Go straight over the first two roundabouts, and then take the first exit B4304at the next roundabout. Follow the road over the railway bridge and take the second exit at the mini roundabout. Proceed straight through the next two roundabouts until you reach the entrance of the Golf club – situated on left at the next roundabout.
Approximate drive times from major cities are: London (3 hrs), Birmingham (2hrs), Bristol (90 minutes), Cardiff (50 minutes) and Swansea (20 minutes). Travelling by train there are regular inter-city services to both Llanelli and Swansea. Llanelli station is just 3 miles away.
Disabled Parking
There are a limited number of permit holder badges, if you wish you may reserve the space on booking. Free guest parking is available.
Children & Young People
Children aged four and above can dine in Machynys Bar & Brasserie. Children under 16 are not permitted to use the spa.
Spa additional
Please request on booking if you require flowers, champagne or a chauffeur.
Our team of experts look forward to welcoming you. If you require any further information, please do not hesitate to contact us on 01554 744 888.