Machynys Golf Course
A rich environment for nature
Arriving at Machynys golf course on a sunny spring morning, you will be greeted by the explosive song of the Cetti's Warbler, a small bird of wet places that first bred in Britain in the 1960s. Machynys is a stronghold for this species and a home for many others.
By carefully preserving half the course as wild habitat, the golf club has created a haven for birds, plants and insects that make it a valuable wildlife environment. The many ponds hold breeding waterfowl, such as Gadwall, Mute Swan, Little Grebe, Coot and Moorhen. Another sound of spring is the Little Grebe's loud "whinnying" call resounding across the water. The many ditches and wet places attract Grey Herons and Reed Buntings, with Reed Warbler and Sedge Warbler breeding in and around the reed beds. The damp areas are dotted with the purple spikes of Southern Marsh Orchid in late spring and early summer.
During the summer, Swallows and House Martins feed over the course, especially over the ponds when the weather is inclement, when they may be joined by Swifts. Ravens cronk loudly as they fly over and Red Kite and Buzzard can be seen soaring over the course all year round.
Thickets of trees on the course provide nest sites for Blackcap and Chiffchaff, with  migratory Whitethroat and Willow Warbler in the scrubbier vegetation. Song Thrushes and Blackbirds also nest in the more wooded areas, along with Blue Tit and Great Tit, Robin and Dunnock. Wrens sing loudly from clumps of vegetation.
The rough grassy patches are important places for Skylarks, and they can be heard singing, high in the sky, for much of the year, from early spring until late summer. These grasslands also host Bee and Pyramidal Orchids and grassland butterflies such as Small Heath and Common Blue.
Outside of the breeding season Curlew and Black-tailed Godwits may feed on the grassy turf, whilst in Spring, small groups of Whimbrel will drop in at high tide. The ditches hold Water Rail in the winter, making a pig like squealing amongst the reeds. Winter thrushes from Scandinavia will also drop in during the cold months, to feed on the greens and fairways and roost in the trees.
Golf courses can be rather sterile places for nature, but they don't need to be. Machynys, through careful design and a sensitive approach, has created a diverse range of habitats. These areas have matured into a site that benefits important wildlife.
Adam Dare. Carmarthenshire Bird Club.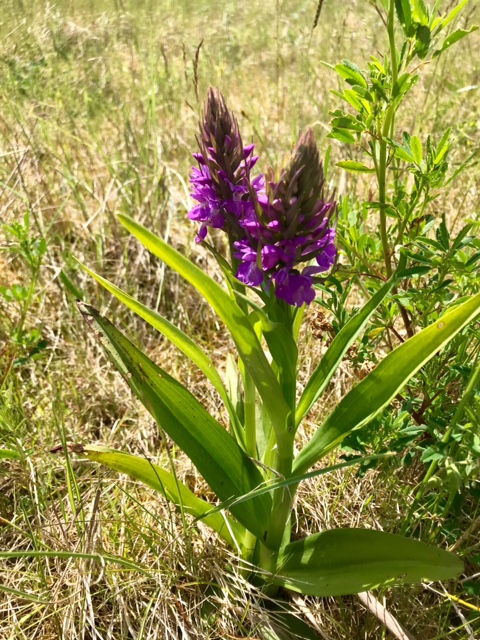 Southern Pyrimidal Orchid (10th fairway)
Bee Orchid (18th greenside)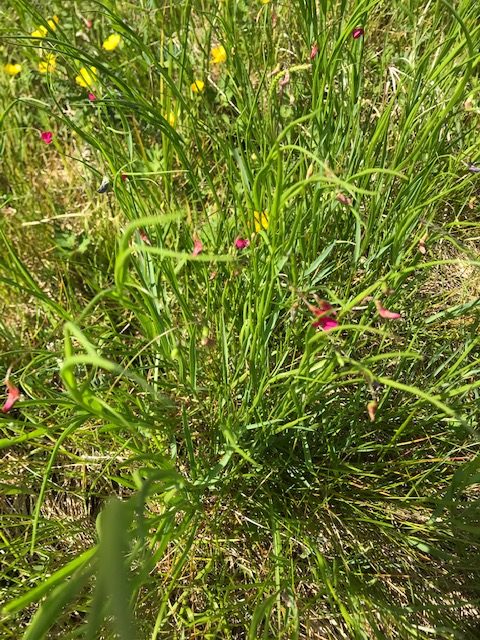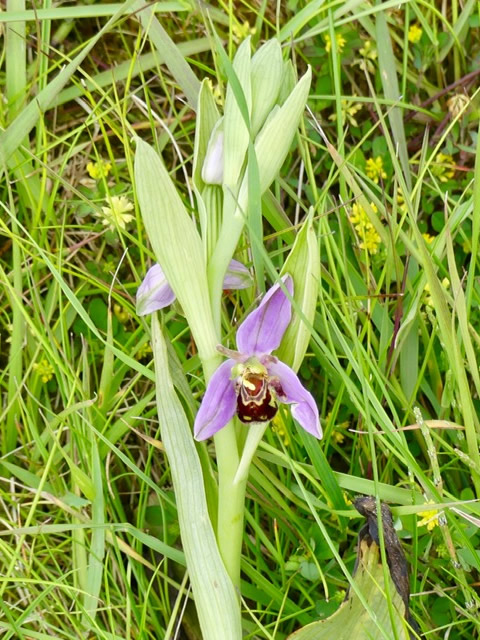 Bee Orchid (14th fairway)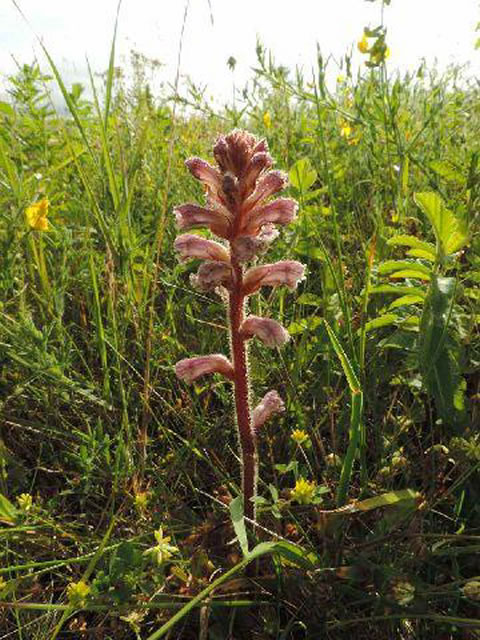 Common Broomrape (path to the 16th green)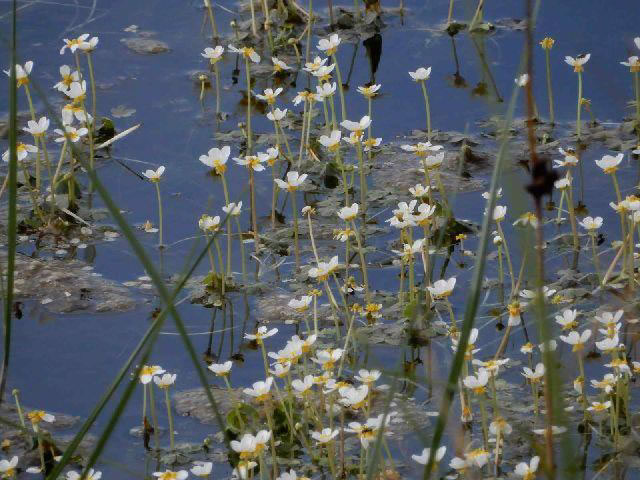 Pond Water-Crowfoot (lake on the 18th hole)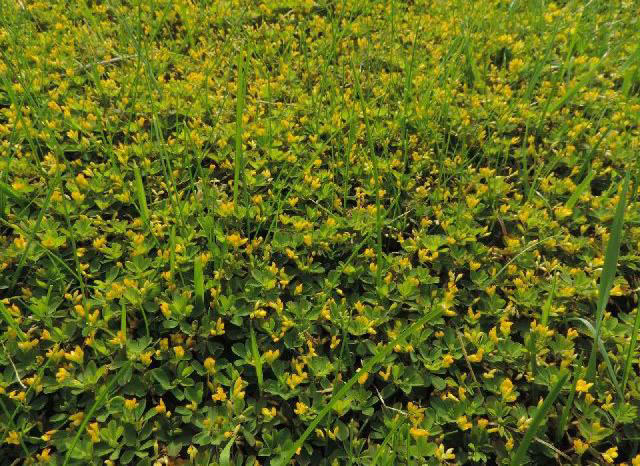 Slender Trefoil (lake on the 6th fairway)
Lesser Water-Parsnip (lake on the 15th hole)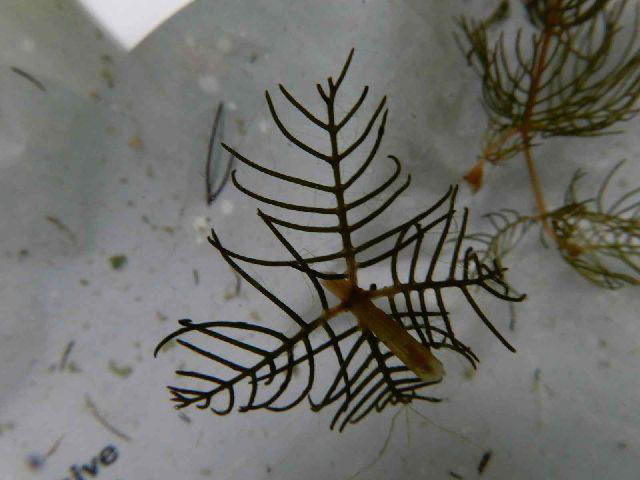 Leaf of Alternate Water-Milfoil (lake on the 9th hole – a new record for the 10km square)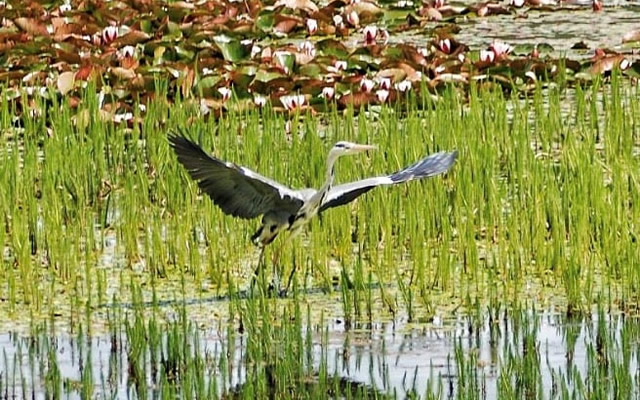 Grey Heron (lake on 12th hole)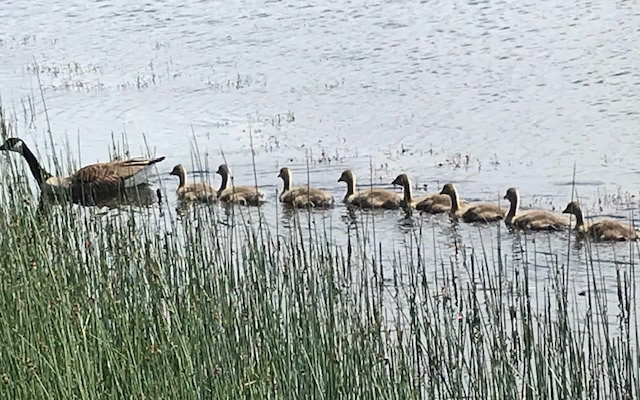 Canada Geese (irrigation pond)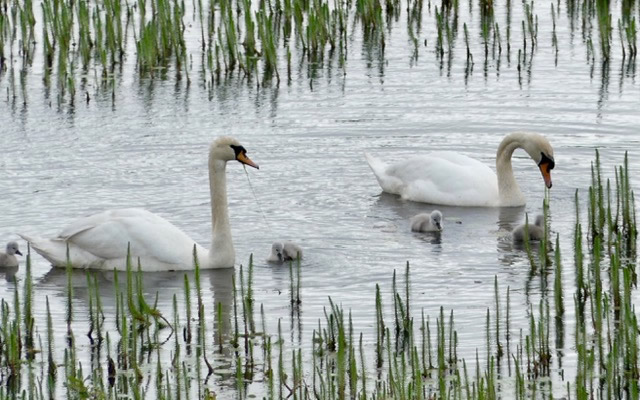 Mute Swan (lake on 2nd green)
As well as the birds shown on this page, the following have also been identified at Machynys Golf Club:
Canada Goose, Greylag Goose, Mute Swan, Shelduck, Gadwall, Mallard, Tufted Duck, Little Grebe, Grey Heron, Little Egret, Cormorant, Buzzard, Moorhen, Coot, Black-headed Gull, Mediterranean Gull, Great Black-backed Gull, Herring Gull, Lesser Black-backed Gull, Wood Pigeon, Collared Dove, Swift, Magpie, Jackdaw, Carrion Crow, Raven, Great Tit, Skylark, Sand Martin, Swallow, House Martin, Cetti's Warbler, Chiffchaff, Sedge Warbler, Reed Warbler, Lesser Whitethroat, Whitethroat, Wren, Starling, Blackbird, House Sparrow, Dunnock, Pied Wagtail, Goldfinch and Reed Bunting.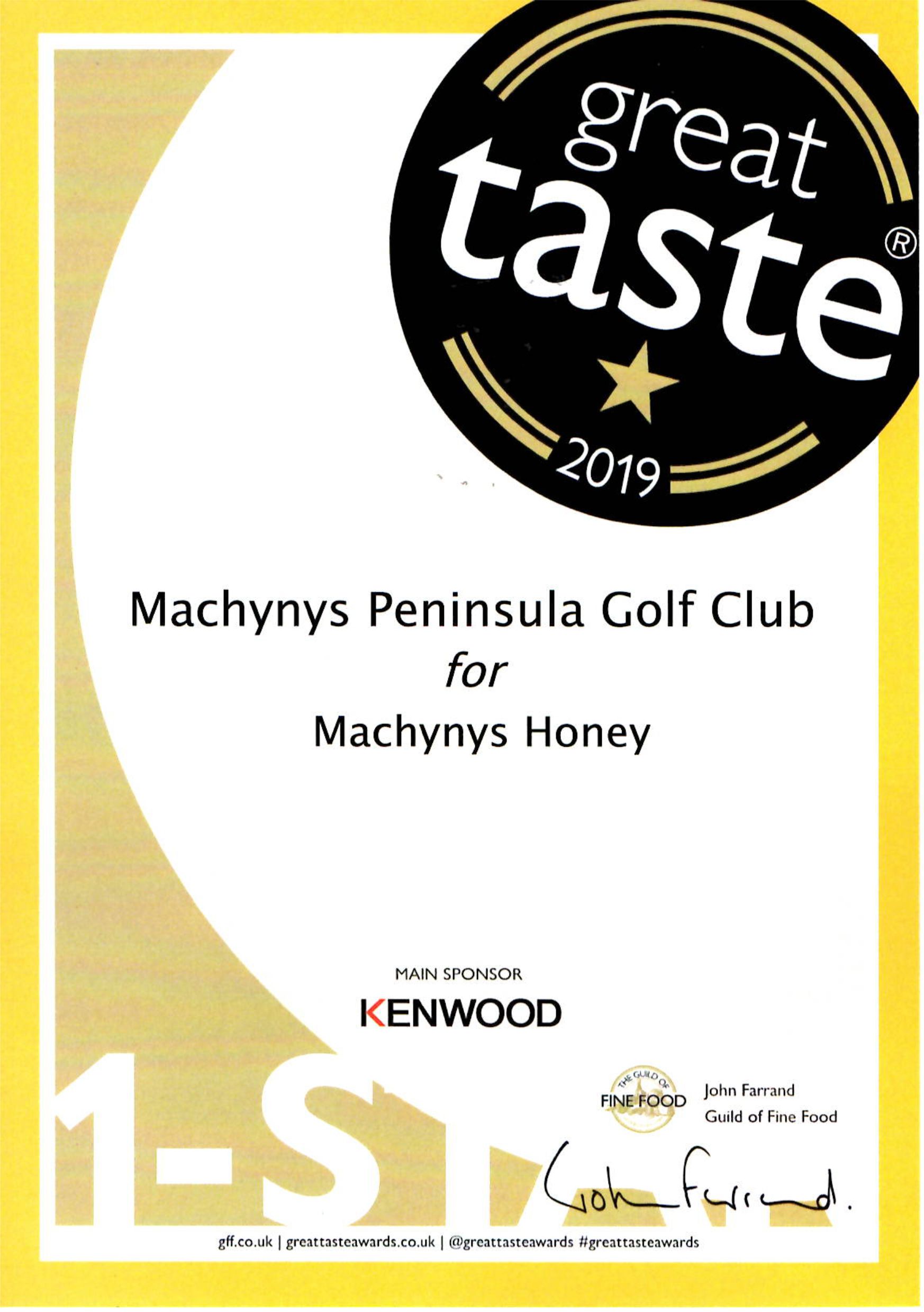 Great Taste, organised by the Guild of Fine Food, is the acknowledged benchmark for fine food and drink. It has been described as the 'Oscars' of the food world, and the Great Taste logo is the sign you can trust when buying our Pure Carmarthenshire Wildflower Honey.
Our natural clear wildflower honey is foraged by our own busy bees from the hives situated on the golf course at Machynys.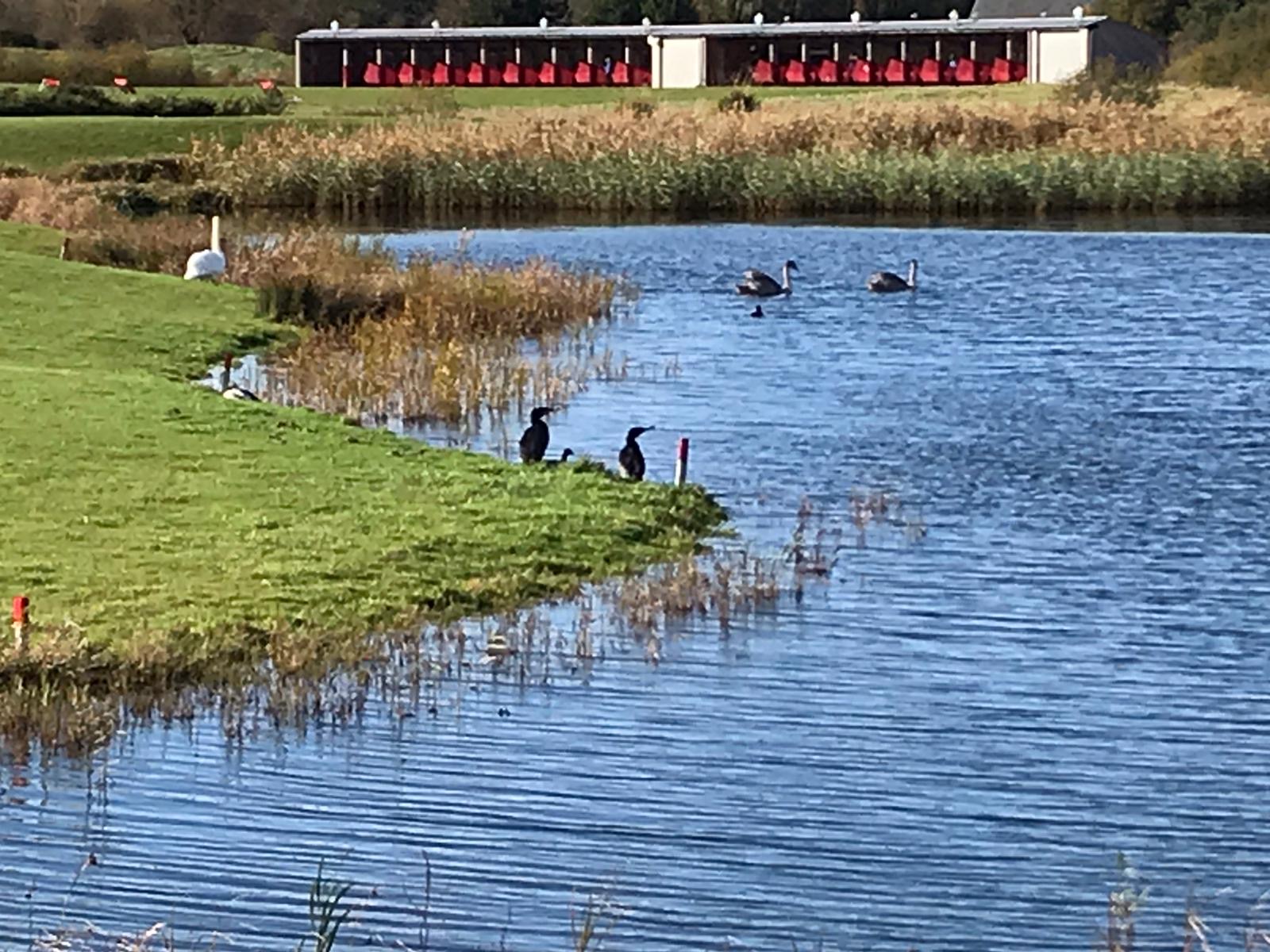 Waterfowl enjoying the peaceful surroundings of the lake on the par 3 2nd hole. Unusually 2 Cormorants fishing as a pair, with 2 Cygnets taking to the water under Mums watchful eye. Can you spot the 2 Moorhens and a sleepy Mallard duck, not easy to spot?

MACHYNYS GOLF CLUB & PREMIER SPA
Nicklaus Avenue, Machynys, Llanelli, Carmarthenshire, SA15 2DG
Tel: 01554 744888 | Email: info@machynys.com